Enrolments
We are excited about you considering our school for the beginning of  your child's journey through Primary School.  One of the many reasons why Mangonui School is a great choice is that we are a Primary School and  only have Year 1-6 students. This does help create a very safe environment for our children to grow without the pressure of older students.
After a lot of reading, discussion and reflection Pukeko Class (New Entrant) is now a Play Based Learning classroom. Nga Ringa class is gradually implementing Play Based Learning as well. Children learn naturally through play and it is crucial to their social, emotional and cognitive development. Brain research in regard to play is still new but important points have been found;
"Play provides active exploration that assists in building and strengthening brain pathways. Play creates a brain that has increased flexibility and improved potential for learning later in life" (Lester & Russell, 2008, p.9).
We hope that you will come and have a look at what Veronica and Jessie are doing in their classrooms to provide a safe, fun and engaging learning environment for our tamariki.
Enrolling your child into Mangonui School is an easy process. There are however a number of forms that we need you to read and sign (if you agree). Please note that there is a $10 charge for each Police Vet request, which needs to be paid in advance through the school office.
Early Childhood Education Form
(New Entrants only)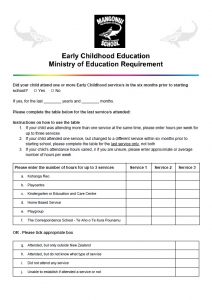 Parent Police Vetting Form
(for overnight camps) pg 2-3 only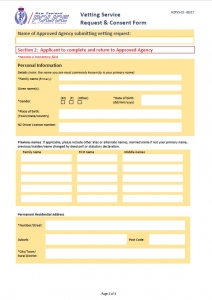 Paper copies are available at the school office. Please email, call or pop in for a copy.
If your child is just starting school then we suggest that your child begins visits at least 3 weeks before they start school. Visits can be arranged easily to fit in with your schedule. Please ask at the office to make an appointment. If you just want to come and have a look please contact us to arrange this.