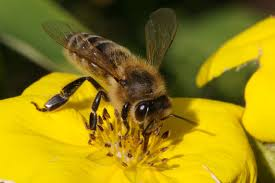 Bees make on average, ten 2 kilometre trips per day, to gather nectar.
500 metres from Mangonui School was measured out by Taylor, Rachel and Daemon.
How did they measure this…….. By car with Linda.
This was easy but when we ran this distance four times ( 4 x 500 metres = 2Km.)                    it wasn't easy at all!
One trip and Tuatara crash-landed. Lunch never tasted so good.
Only nine more trips in the day and Tuatara will be as fit as bees.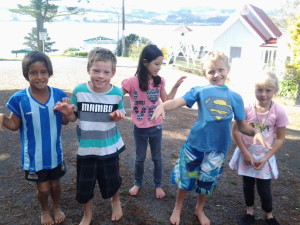 Preparing for take-off.
Wings still flapping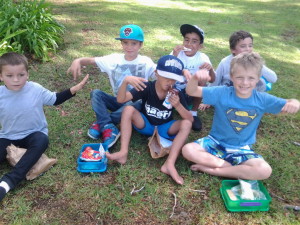 but only 
just!