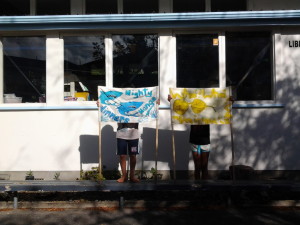 In the year 2013 at Mangonui School  the teachers and students decided that it would be a good idea to have house groups. They are Whai, Pahwharu, Ika, Mango and Patiki`.
To get house points children need to be kind, caring and respectful.
House group also come together to compete against each other for the cup. At the end of the year the points are counted. The group with the most house points wins the cup.
The pupils love the idea because they always like hearing if they are winning or not.