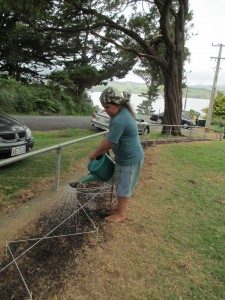 The promised showers of rain did not come.
We worked hard to work the hard clay soil and plant the wildflower seeds before the rain came but no !!!!!!!
Demitrious came to the rescue. It was not an easy task repeatedly filling the watering-can from way down by Mr Pooley's shed and bringing water up to our thirsty seeds.
You showed that you are a truly caring person.