A huge thank you to Riley's Nana who knitted every Taonga student (plus teacher and teacher aide!) socks for Winter.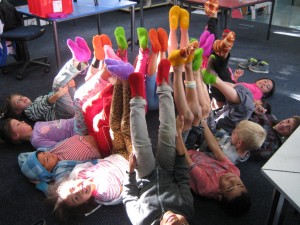 Riley's Mum Ellen helped each student to sew their own name tags onto their pair of socks. Thank you Ellen!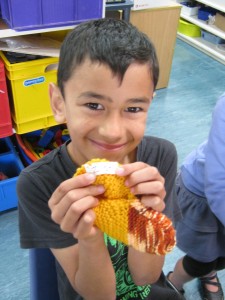 Taonga students made thank you cards for Riley's Nana and Mum.