Week 6- Hangi Day
This year Nga Ringa Awhina's contribution to our Mangonui School's Hangi Day were fruit kebabs.
We really enjoyed working up in the Staffroom making fruit kebabs for our Hangi meal.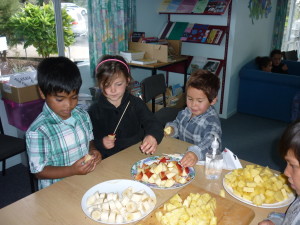 We had 6 different fruits to work with:
We were able to put any 5 pieces of fruit on one kebab stick and finished each stick off with a pink or white marshmallow!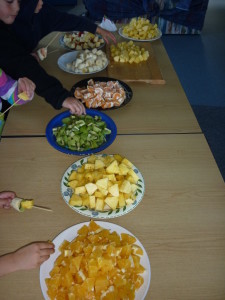 Thank you to Tania Kelly, Whaea Turi, Shanny Maginness and Cherie Tatai for your help cutting up all the fruit, it was much appreciated!