Week 6 – Matariki Learning
This week to celebrate Matariki we have been making our own cloaks. 
We learnt that many chiefs and important people wear their best cloaks during Matariki celebrations.
We also learnt that each cloak has a story to tell or meaning behind it. 
Here are some of our cloaks: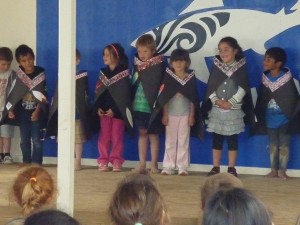 We also learnt about the different reasons why we celebrate Matariki.
We showed these reasons by drawing only pictures.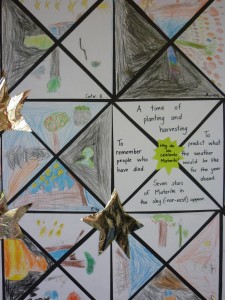 And we decorated our class with stars. Each person had to decorate seven stars to represent the 'Seven Stars of Matarki'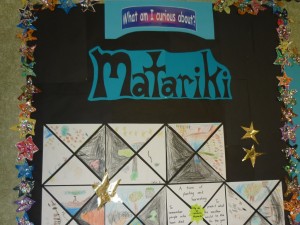 Matariki is an important time to plant and harvest so our next learning unit in Nga Ringa Awhina follows on from this.
We will be looking at plants and growth. We have started by cleaning up our school vegetable garden and planting some lettuce, broccoli and silver beet.