That's me on the beam doing dips.
At the end I will fly like a bird.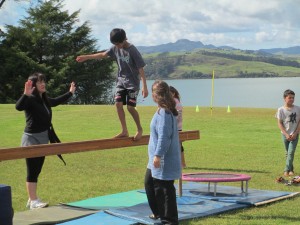 Julius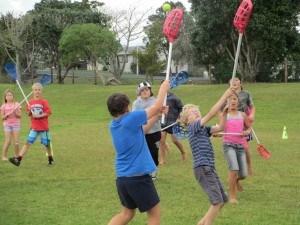 Every Wednesday LeeAnne comes to Mangonui School to do P.E. Here we are playing lacrosse. We play for fitness and fun. What do you think of Dan's face? Does this game look like fun?
Brenna.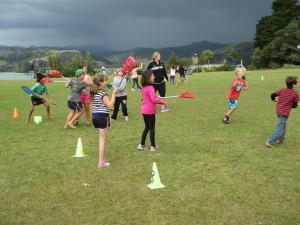 Here I am standing in the goal and my mate scoring. Look at the rain clouds in the background, over Back River.
Kara