The feeders are up and the birds are now not only eating our bird mixture but also munching on  apples and pears.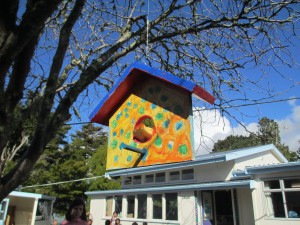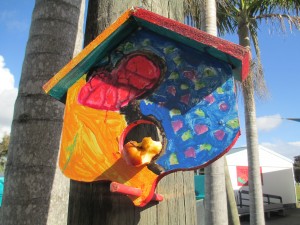 Bird Food for the cups
We have used combinations of
popcorn, cereal, bird seed mixture and left over food scraps (bread and biscuits mainly)
MIXED up with dripping, peanut butter and even honey.
It's hard to know yet what mixture is the most popular, but it's clear that our invented mixtures are eaten way before the offerings of  just the plain biscuits or bread.