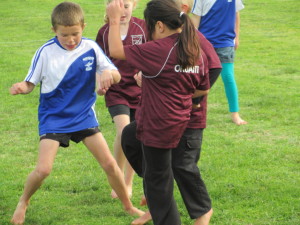 There was action a plenty today when four fantastic Mangonui teams took on other teams  from as far away as Te Hapua. After yesterday's rain and icy temperatures,  today's weather was a welcome surprise.
Great weather.
Great sportsmanship.
Great skills.
AND LOTS OF FUN!!!!!!!
Rumour has it that a certain team did not concede a single point all day.